Interview mit Adam Chester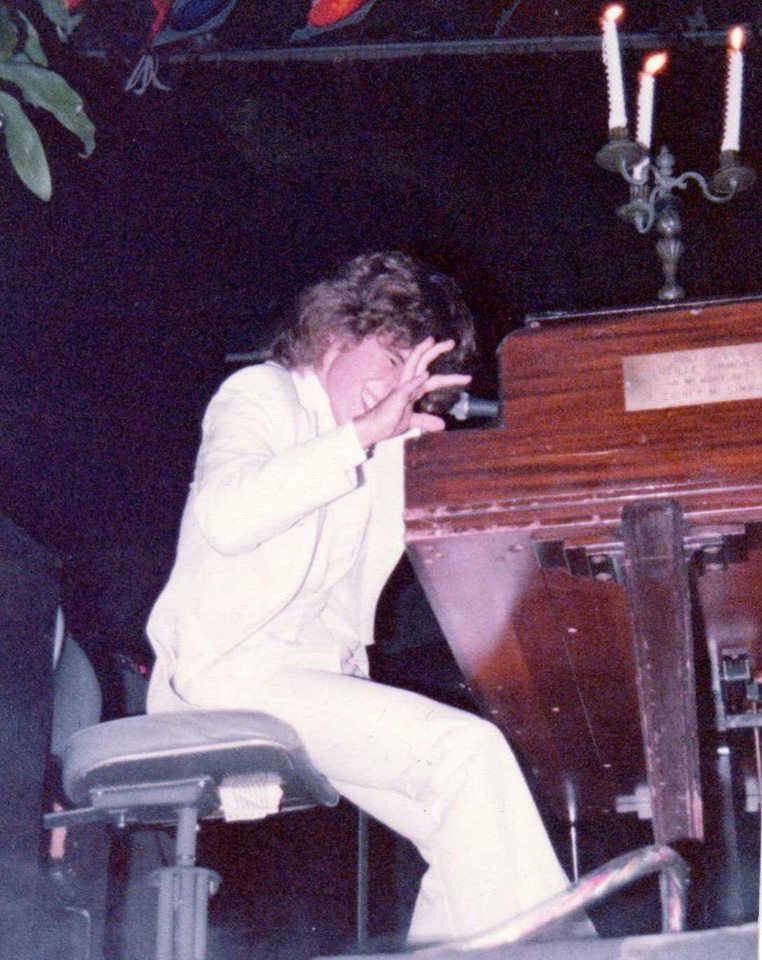 Hallo liebe Elton Fans,
wir haben es mal geschafft und ein Interview mit Adam Chester arrangiert. Dieses Interview ist exclusiv für www.eltonjohn-fan.de. Viel Spass beim lesen!
Hello Adam!
Thank You for your standby for this Interview. We are very proud of it.
Here are my Questions:
eltonjohn-fan.de: At what age did you start playing music?
Adam: When I was five, I started playing on an accordion my parents kept in the basement. Never understood that damn thing. And it was a bit too heavy for me to hold in my arms! Then there was this inexpensive electric organ that I kept right next to my room's window in our apartment. I remember one day being home, practicing on it and when I looked down in the parking lot, I saw a bunch of our neighbors sitting in fold-out chairs listening and applauding after each song I played. I knew at that moment that music was what I wanted to pursue. Soon after that day, I got my own upright piano which I now have in my house and play on every day! The inside of it was completely rebuilt. Then I had the wood refinished to a dark satin blue and changed the name of the brand from Kohler & Campbell to Chester & Sons. Now it's the best piano ever.
eltonjohn-fan.de:Do you come from a musical family?
Adam: I come from a family that loves and appreciates music. My mom used to pantomime singing Barbra Streisand songs. That kinda freaked me out.
eltonjohn-fan.de: We know that you play piano. Do you play any other instruments?
Adam: I try to keep a beat on the drums, I play one song on the harmonica (Piano Man), and I'll pluck on any instrument with strings that's put in front of me. But the piano is all I can truly play.
eltonjohn-fan.de: At what age did you know you've got what it takes for a professional musical career?
Adam: 5 ½.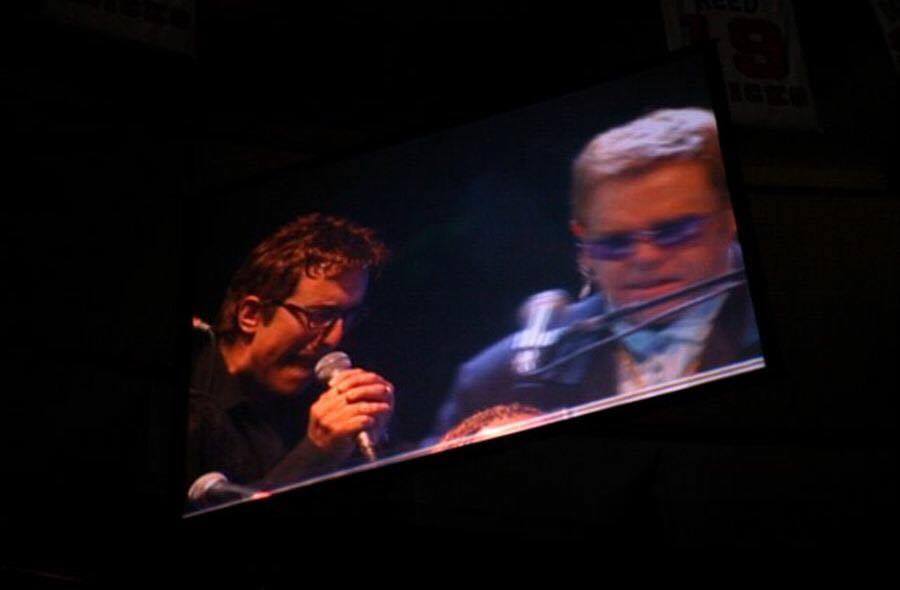 eltonjohn-fan.de: If you hadn't become a musician, what profession would you have chosen?
Adam: I love to write stories and actually wrote a book that's available called, "S'Mother". It's a collection of insanely inappropriate worrisome letters my mother sent me over the years and how each of them weaved their way in and around my life. I talk a bit about my work with Elton in that book and how my mother, (for fear of jinxing my work with him), doesn't like to talk about Elton at all. See? She's a little nutty and yes she's still very much alive and still writes me snail-mail letters.
eltonjohn-fan.de: What was the first concert you attended?
Adam: The first concert I ever went to was The Who with Keith Moon. I went with my mother. We left after 3 songs as she complained that it was too loud. I actually didn't see Elton in concert LIVE until the late 80's!
eltonjohn-fan.de: When you visited Elton live in Concert in the late 80´s could you imagine to work someday with him?
Adam: I dreamed about meeting him. Working with him was the result of that dream.
eltonjohn-fan.de: Do you have a favorite Elton John song and what was the first Elton record you bought?
Adam: My favorite Elton song depends on the day I'm listening. Sometimes it's Dan Dare or Bullet in the Gun of Robert Ford or Medley…or really? Any song from Rock of the Westies. Other times it's Captain Fantastic or Bad Side of the Moon or American Triangle. The first EJ record I truly ever purchased was Rock of the Westies so maybe that's why I love that album so much.
eltonjohn-fan.de: How did you come to work with him? When was your first contact to Elton?
Adam: My work with Elton began in 2005 when a musical friend of mine, Davey Johnstone asked me if I would be up for rehearsing the band on piano and lead vocal basically as Elton. Seriously? For a guy who grew up with Elton posters plastered all over his wall and albums and bootlegs filling my walls, this was a dream come true. I was to help the band get ready with material they had not played in a long time (or in some cases, EVER) until Elton was available to rehearse. When we got to Boston to rehearse, I met Elton for the first time and all I can say is that it pays to practice and dream big.
eltonjohn-fan.de: At Elton 60 you were the leader of the choir. How is it to work on stage with a music legend like Elton and what can you tell us about the magic of that night from your point of view?
Adam: That was at Madison Square Garden. I had already performed there singing up on stage with the Atlanta choir during three Captain Fantastic shows in 2005. But in 2007 at Elton 60, I arranged the choir parts for the 60 member Brooklyn Youth Chorus and had the honor of conducting them. Before the show started, I stood in one of the bleachers from each angle of the Garden and thought to myself? I could literally call it a day right then and there. And the view from the stage is breathtaking, frightening and humbling at the same time.
eltonjohn-fan.de: If you are rehearsing with the band you are playing Elton´s piano parts. Do you feel a little bit like being Elton? And what is it like to play with the original Elton John Band?
Adam:I try to play the songs as Elton does without getting too focused on what I would do different as a player. It's my job to be there and help the band know the material better than they've ever played before while realizing that it's not about me. It's about the music and getting Nigel to laugh.
eltonjohn-fan.de: Elton is coming to Germany in two months. Will we meet you in Germany?
Adam: Unfortunately unless they ask me to be there…Though that could change if a massive amount of German fans write in and demand it…???? Hint…Hint…
eltonjohn-fan.de: If Elton sings another duet with Kiki Dee on stage, can you imagine to play the piano on stage?
Adam: I'm afraid I would have to break into that kooky little dance they did ages ago when they performed the song on video.
eltonjohn-fan.de: Do you have any music projects of your own?
Adam: My music projects...I'm always writing music for short films and also have two cds out. One is from 1998 called You Don't Know Me...from Adam. The other came out years later called, The Water's Warm which is available on iTunes.
eltonjohn-fan.de: My last Question: We heard a lot of crazy stories. Flying Chickens and many others. Do you have a funny story with Elton and you?
Adam: It's not really a funny story though it's a story I'd love to share… 2013-Royal Academy of Music in London, I was hired to rehearse the band for the British Icon Show. But even more thrilling for me was that I was asked to compose a choral part to be sung during the instrumental section of Elton's new single-"Home Again". I sat at my blue piano in my house, (the one my parents bought me), writing those parts from scratch. Soon I woke up in London with my family at my side and the Royal Academy of Music's choir standing all around the grand piano. As I began playing and singing "Home Again" the instrumental part arrived and they began to sing. I completely choked up. Their voices. The reverb in the hall. The stress of whether or not it would suck. It was magical. When Elton arrived later that day, he heard it for the first time and truly loved it. When the song is performed live now, I can still hear those choir parts being played on Kim Bullard's keyboard. And even though I'm the only one who may recognize it, it makes me very happy.
Adam, thank you for taking time for us. It´s a great Interview!